Daniel Cobble sues U.S. for $557 million
Posted: Dec 14, 2010 4:55 PM EST
Updated: Dec 14, 2010 4:59 PM EST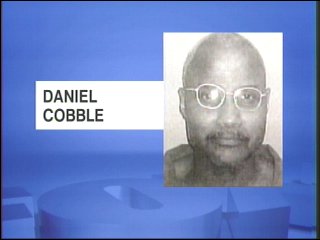 LOUISVILLE, Ky. (WDRB Fox 41) -- A Louisville man who was once convicted in 2007 of dumping gallons of tar on the U.S. Federal courthouse in Louisville filed a lawsuit in Jefferson County Circuit Court today, demanding that the government pay him $557 million.
Daniel Cobble filed suit against U.S. Treasury Secretary Tim Geithner and Phyllis Pyles, Director of the U.S. Tort Claims Branch for the United States. He claims the government owes him the money because he was "undisputedly prosecuted and jailed without an indictment from a grand jury."
Cobble's suit states that he is willing to accept payment in the form of either cash or treasury bonds.
Click HERE to view the text of the suit
.
According to documents filed in Federal Court, Cobble has served as his own attorney on more than a dozen cases. And he has sued everyone from Denny's Restaurant to Value City Furniture, President George Bush and Fed Chairman Ben Bernanke, saying, "the $700 billion bailout will destroy the U.S. economy."
Meanwhile, during his incarceration for the asphalt incident, Cobble even sent a letter to a federal judge saying, "The liabilities of my false imprisonment mount significantly with each passing day. Whereby, I humbly ask that I be released to file my taxes on time."
Comments
Terms of Use:
We welcome your participation in our community. Please keep your comments civil and on point. You must be at least 13 years of age to post comments. By submitting a comment, you agree to these
Terms of Service
Guest
The legal arguments are somewhat impressive, but he has no case. This lawsuit will be disposed of rather quickly.
SentientTim
The man is exercising his legal rights. God, get over it already!
Guest
ARE YOU SERIOUS? WHY WOULD THIS EVEN BE IN THE NEWS....
Guest
So hes one of them people that sue everybody to make a living instead of working for it?
Guest
This man belongs in a nut house!!
Casey
probably needs better legal representation...
SentientTim
You are exactly right JJ
M
Why does a nut like this even make a news story?

Something is seriously wrong with our tort law! We need tort reform.
JJ
It's no joke, and no, we need no reform of tort.

Unlimited ability to contract, is what this is. Incompetent administrators, not responding in kind to his 'offers' is why the suit will go forward.
Guest
this is a joke